Considering the smartphone market competition google launched their own Android-based smartphone in oct named pixel 2 and later pixel 2 XL with the google pixel product lines. It was officially launched and made by google which first launched its smartphone brand in the USA. Today we will discuss the spectacular features of this smartphone in detail.
Pixel 2 XL Panda Quick Specification detail: Follow Up!
Battery Performance: Check from Multitasking!
Pixel 2xl has a 3520 mAh battery that is far enough to handle routine tasks and can last for a day. You can easily perform tasks on it like social media apps and play games. You can turn on wifi without any worries because the battery of this smartphone will support multitasking.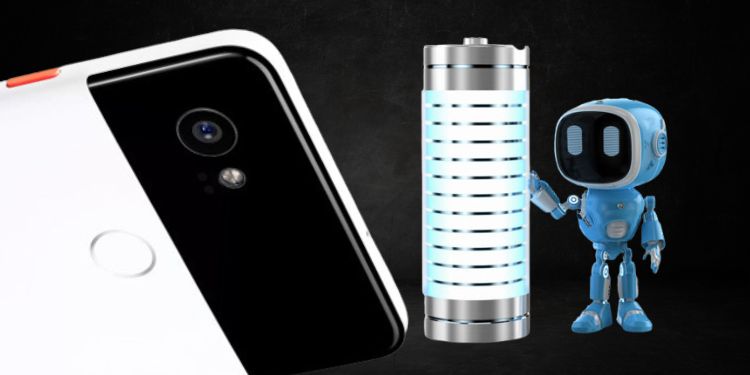 Display and Design: A Stylish Look!
This phone has a sleek thin design with attractive black and white colors. Because its color resembles panda, its name is pixel panda. The weight of this set is greater than pixel 2 but the design and look are far better than pixel 2. It has a 6.2inches large screen with 2880*1440p 538ppi with a poled display that is made by LG touch screen support.
Camera: HD Quality Built-in!
Cameras are an important feature that customer has a craze about in android and smartphones. In this selfie-trending age, everybody is concerned about camera resolution and results before buying a smartphone. Pixel 2xl has a 12.2MP rear camera and 8MP front camera with LED flash to capture beautiful life moments.
Hardware: Perfect and High Performance!
This google smartphone has 4GB RAM and 64 to 128GB internal storage. It comes up with GPU Adreno 540 and fingerprint rear sensors to lock and unlock mobile like other android phones. You can now save your important files easily on this mobile as it provides massive storage. But it does not support external SD cards.
Connectivity: Multiple Options!
Pixel 2xl by google support only one NANO SIM it does not support dual sim as other androids do. It supports USB connectivity and Wi-Fi dual band and Wi-Fi direct. It has a headphone jack to listen to your favorite music. Apart from that it supports 3G and 4G network support.
Difference Between Pixel 2 And Pixel 2 XL:
Pixel 2 and pixel 2 xl are both launched by google but they are slightly different in some of their features. In this section, we will tell you about the difference between these two. One of the basic differences is their screen size and resolution pixel 2 has a 5-inch screen and 1080p and 2 xl has a 6-inch screen along with a 2880*1440p screen. Apart from that pixel 2 has a 2700 mAh battery and pixel 2 xl has a 3520 mAh battery. There is another tinny difference in their weight pixel 2 has 5.01-ounce and pixel 2xl has a 6.2-ounce weight.
Can I Play Games On Pixel 2 XL?
Games are the best source of entertainment. Most people love to play games on their android instead of sitting in front of a PC or laptop.
Now there are lots of famous games available that can be played on phones. If you want to know whether the google pixel series support games then you will be happy to know that it supports games and you can easily play a famous game like PUBG on this mobile.
As pixel 2xl is slightly more advance than pixel 2 so it has better performance with games. You can run games on this mobile with zero issues according to our search you will never face slowdown issues while playing games on it.
Pros and Cons of Pixel 2 XL: Consider before buying it!
Pros:
Pixel 2 xl has water resistance and dust resistance IP67 feature that keeps it waterproof. If your phone accidentally drops to water within 30 meters it will never damage it has a screen with solid glass protection that keeps it safe even underwater.
The camera experience is good you can take quality pictures with this google launch.
It comes with exciting and pure android Oreo OS.
Support for games and never slow down while playing games.
Good resolution results in video and good speaker result.
Cons:
The price is quite high. Pixel 2xl is quite expensive if we compare it with other available alternatives or options available in the market.
Although it has good storage it lacks the ability to support and run an external SD card which is one of the drawbacks.
FAQ: Short Questions and Their Answers!
What is Pixel 2 XL Panda?
Pixel 2 XL Panda is a smartphone that was designed by Google and launched in OCT 2017. It features a unique white and black color scheme and is the Panda version of the Pixel 2 XL.
Why is pixel 2 XL known as Pixel 2 XL Panda?
It is because of the color combination it is available as panda has black and white colors this smartphone is available in both colors so that's the reason it is known as pixel panda.
What are the key features of Pixel 2 XL Panda?
Pixel 2 XL Panda features a 6.2-inch OLED display, dual front-facing stereo speakers, a 12.2 MP rear camera, and a Snapdragon 835 processor. It also has 4GB of RAM and comes in 64GB and 128GB storage options.
Is Pixel 2 XL Panda waterproof?
Pixel 2 XL Panda is water-resistant with an IP67 rating, which means it can withstand being submerged in up to 1 meter of water for up to 30 minutes.
Final Words
Pixel 2 XL has been launched in OCT 2017 by google. This pixel series smartphones are the first ever phone launched by google these are android based phones with front and rear camera and touch screen. These phones are capable and have all the features of another android. Thanks for visiting. Read more about this on Google's official page!