There are many mobile phone networks working in Pakistan today we are going to tell you about Jazz. That is Mobilink and Warid combined network companies working in Pakistan. Let's review its different services.
About Jazz
Jazz is the most popular communication network in Pakistan. The slogan of Jazz network is "tell the world". Jazz serving for many years in Pakistan with its mobile and internet network. It is Pakistan mobile communication limited project.
Jazz is formed by merging Mobilink and Warid. First, it was formed in 1994 as a joint venture between saif and Motorola group. The headquarter f Jazz is located in Islamabad Pakistan. The revenue of Jazz is 59.439 billion PKR and 260.28 million US dollars. Jazz has 75+ million users across Pakistan. Jazz company also launched its Jazz cash app to facilitate people with loaded features. Read more about the Jazz network on Wikipedia.
How to Check Jazz Number?
Jazz is the most reliable and biggest mobile network in Pakistan. if you are new to the Jazz network and want to check your Jazz number to share with your friends and family and don't know how to check your Jazz number then follow these below methods and choose any method that you are comfortable with.
Method 1:
Through MNP:
This is the first method to know your new contact number for that.
Go to the message panel on your mobile phone.
Type there "MNP" which stands for My number, please.
Send this to 667
After that, you will receive a message showing your Name, sim number, and your CNIC number all the information connected with your sim card.
This method is applied to the newly bought sim and after one week you will be able to avail of this service before one week the company will reply with an unknown name and number.
Method 2:
Check number by code:
The second method is checking numbers by code. In case your sim card is not new or the above method does not work.
Go to the dial pad of your mobile phone.
Dial *99# for your number.
Within a few seconds, you will get your number. You can use this method even if your balance is zero.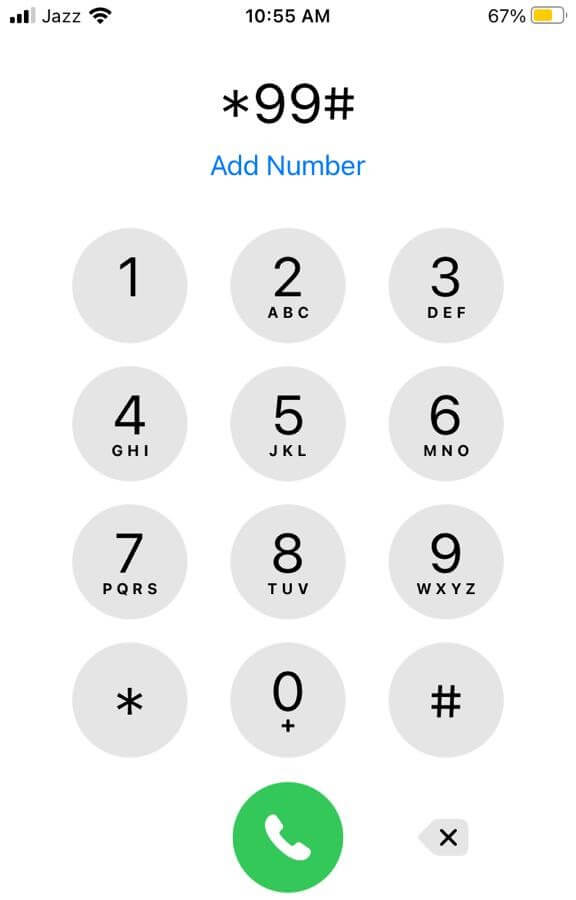 Method 3:
Check number through phone call:
You can check your Jazz number through a call and get it within a few seconds. To know the number through a call, follow the below steps:
Go to dial pad type 111 and hit the call tab.
You will connect to a Jazz representative.
You have to answer some questions like your Name, your CNIC number, and your IMSI number (international Mobile subscriber identity) you can read this number from the back side of your sim it is a unique number that every sim card has and it will be different from other sim cards.
After providing all the information that the company needs you will get your sim number.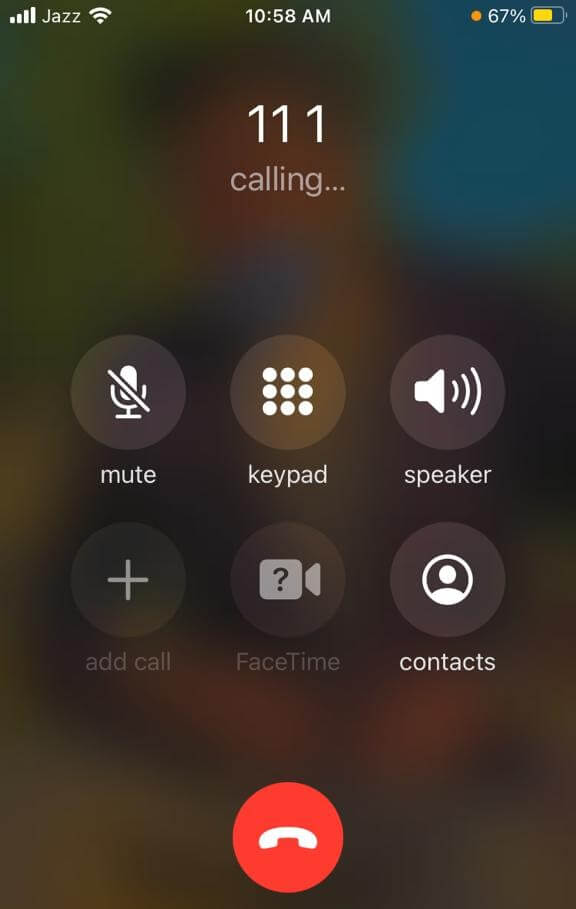 Key Point: Just call someone who is near you and note the Jazz number!
All these methods are useful and easy to retrieve your sim number.
How to check Jazz balance?
For checking Jazz balance there are several methods. Let's review all these methods.
Check prepaid account balance through code:
For checking the balance through code follow these steps:
Dial *111# through your mobile dialer.
As soon as you dial this code the USSD code by the company will provide your balance details.
This is the simplest way to check your account balance.
The charge for checking the balance through this code is 0.24
You can also dial *444*6*2# to check your mobile balance.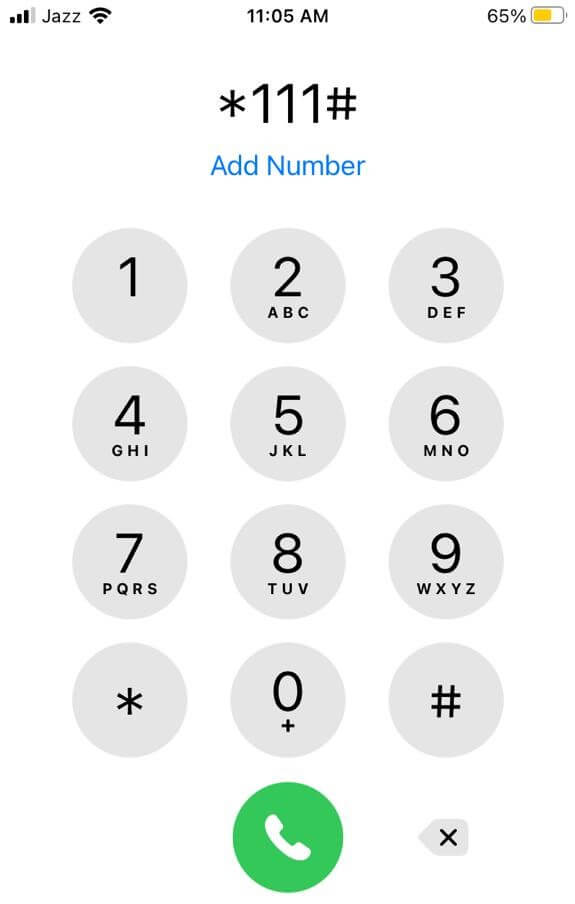 Check balance through WhatsApp self-service:
The Jazz company now introduced the balance checking method through WhatsApp. As we all know WhatsApp is the most used social media platform. For this purpose, follow these steps:
Open WhatsApp on your android or smartphone.
Add 03003008000 to your contact directory.
After adding the number send just a "hi" message to this number.
After that type 4 and press send tab. All your account balance detail will be shown on your screen.
Check balance using the app:
The jazz world app is for smartphone users. Jazz introduced this app for its customer to check different problem details. You can check also balance detail through this app:
Download the Jazz world app from the google store this app is compatible with both iOS and Android devices.
After downloading the app launched the app.
Now enter your Jazz sim number in the field for login.
After login in, you can see your balance detail on the home page.
How to check the balance on a postpaid Jazz sim?
Prepaid and postpaid are both Jazz sims available for you. You can choose according to your convenience. The postpaid users pay all their bills and package bundle charges at the end of the month instead of paying regularly or weekly for packages. Let's discuss how you can check balance detail on postpaid sims.
Code method for postpaid:
Like prepaid users, postpaid users can also check their balance and bills detail through code. After this code, you will get the whole month's usage, bills, and balance for this purpose dial *1111# from your mobile, and boom you will get all detail on the screen.
WhatsApp (03003008000):
Create a WhatsApp account on the postpaid sim number for getting all information about the users free of charge.
First, send a "Hi" message on 03003008000.
As you send the message you will get a postpaid services menu reply with just "on" for balance and bills detail.
Within a few minutes, you will get all the detail.
All-in-one Jazz app:
Jazz launched Jazz all-in-one app for customers.
Download and install this app on your device.
Launched the app and you will see all your bills and usage details.
This is one of the best and easy ways to get updated for free you just need an internet connection and an app.
How do share the Jazz balance?
Jazz is the biggest and Pakistan's no 1 communication network. Apart from its other services Jazz also provide balance or money-sharing services. you can share balance with your friends whenever they need even if they are using other networks.
The code for sharing the balance is 100. This code is only valid for Jazz customers.
The maximum limit for balance sharing is 500 PKR.
The transaction charges are also applied which is 6.56 for each transaction.
Up to 500 rupees sharing is for one day you cannot share more than 500 balance a day.
For sharing balance dial *100*number*amount e.g. *100*0000000000*500#.
Dial the above numbers in proper sequence otherwise the balance will not be shared.
Final Thoughts
Jazz is the fastest and Pakistan's most used network. Jazz has both 3G and 4G services for its customers. This article will help you if you are a new Jazz customer or if you don't know how you can check your balance and number and also how you can share your balance. I hope you will get all you want from this article.
FAQs
What is the code for sharing balance through Jazz number?
The code for sharing balance with others is "100". You can up to 500 with your friends and family members.
Can I order a Jazz sim online?
Yes, you can by installing the Jazz world app or by simply dialing *5299 # you would be able to order Jazz sim online.