Are you worried about your kid's math subject grades? Kids found math subjects challenging and boring. Today, we will talk about such a platform with which your kids will enjoy math subjects.
This website helps students learn mathematics with fun by playing different interactive and engaging mathematics games, even if they are at their homes or schools.
Yes, we are talking about "99math". It is an easy and enjoyable learning platform for math students to develop mathematic skills.
Understanding 99math: An In-Depth Look into Its Capabilities and Functionality
99math is one of the leading websites for kids who find math a complex subject. With the help of this website, students can quickly solve math problems.
Aside from that, it is also helpful for teachers and parents to check their students and kids' performance. With this interactive tool, students can learn math with fun and enjoyment. It is a competitive website where students compete with each other to learn and check their math skills.
How Does 99math Work? Detailed Review:
This learning platform is an excellent opportunity for global mathematics students to improve their math subjects. This website allows students to compete with their classmates or different students worldwide through quizzes and games.
With these games and quizzes, students become experts in their math subjects as this website gives feedback to the students to improve their skills.
It is one of the finest platforms to engage students and keep them active in their classes with its competitive feature. Teachers assign tasks to the course, and students compete with each other.
How Does 99math Improve Students' Math Skills?
99math improves students' math skills with its outstanding features and benefits. With this website, students feel connected to their classroom. The only thing that students are fascinated with is its gaming features.
Kids today love to play games, and if it becomes a learning game, it will also be suitable for students and parents. Math is usually boring, but this website made it interesting for every student.
With different math games, students love solving mathematics problems, and the competitive feature makes it more effective for improving their math skills.
What Are The 99math.Com Prominent Features?
This website has many jaw-dropping features, some of the most prominent traits we will discuss here. Take a look.
Easy to Use:
Easiness and fluent use are essential for any platform. It would be helpful if the website is designed so users find it easier to navigate. One of the best facts about this website is it is absolutely easy to use and navigate. The students found it easy and could join their class in a few minutes.
Student's Engagement:
With the help of different games, students solve millions of problems every day on this website from other students around the globe. Students can attend their sessions within the classroom and from their homes. Homework is also assigned to the students by their teachers.
Actual Results:
Students play different mathematics games, participate in quizzes, and get their actual reports about their math skills. Teachers can also inquire about their performance by collecting authentic results.
Analysis:
Teachers can analyze their pupils' results to know how much they understood their math subject. With the help of these results and analysis, teachers can focus on the areas where they need more concentration and are weak.
Device Compatible:
This online tool is device-compatible and can be run remotely on any device. Students can play unique games with iPads, Chromebooks, and many more. With internet connectivity, students can join the session without creating an account on this platform. To play and check their math skills and improve their math subjects.
Eligibility and Access: Who Can Join and Use 99math?
99math is a broad learning website that teachers, students, and parents can access. Teachers can set the class session within one minute as it is a speedy platform.
Similarly, students can join the session with easy steps even without creating an account on it to participate in various games and quizzes.
This platform is helpful for grades 1 to 8 students as these students need more attention to improve their math subject. Parents can view their kid's performance daily, as, at the end of every game, the website generates the result so that students can improve their math.
Benefits of 99math: A Detailed Examination of its Unique Advantages
There are many advantages of using the 99math.com website for students, parents, and teachers. Below, we are going to discuss some of them.
Access Remotely:
One of the top advantages of this website is it is not bound to the classroom. Students in their homes can access it for free without creating an account or signup. This remote accessing feature makes it easy to keep students connected with their class even when they are at their home.
Flexible Timing:
This website is working on a flexible timing feature. Student can access their class from their home by following a few steps. The distance learning feature allows students to practice unlimited math problems from their homes.
Easy Setup:
This website is easy to use and set up. It takes only a few minutes to set up. Students don't need to sign up, but teachers and parents can create an account on it. Students join a class with a game code provided by their teachers. By providing this code, students can join math games.
Inquire Performance:
Students play mathematical games and participate in quizzes, and results will be generated at the end of the games. This result helps teachers to know how their class students are strong in their subject and concepts and how much attention they need to improve their performance.
Healthy Competition:
This website held healthy peer competitions, motivating students to improve their math skills. Students can participate in the contest with their classmates or students worldwide. It also develops the teamwork capability in students.
Real-Time Engagement:
This website promotes real-time learning and engagement in students to promote education with fun and joy. They can participate from their home with internet accessibility on any device, and os this website can be run on any device with a browser.
Is it worth using 99math?
99math is available for seven days for free trials. Parents can use this platform before making a subscription. The subscription is started at $5, which is quite affordable for everyone.
On a seven-day trial, you can check the platform to see whether it suits you and whether your kids can quickly learn, understand, and improve their mathematical skills.
With more than a thousand mathematics concepts, many exciting games are available for your kids, with the help of which they can improve their skills.
How to Use 99math.Com? Step-by-Step Guide!
There are many ways to use this website, as this website has three different types of users. One is students, parents, and teachers. Teachers create and share game codes with their class.
Parents can check their kid's performance, and students can participate in competitions by playing different games. Here, we will tell you how you can create an account as a teacher and parent, and if you are a student, how can you use this platform?
Use as Students: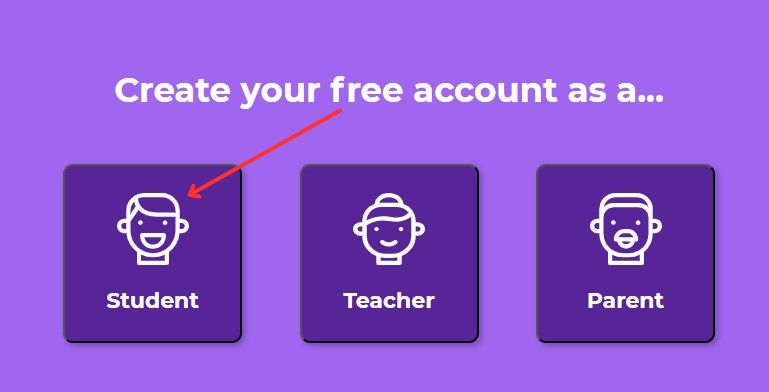 If you are a student and want to use 99math, follow the simple steps below to use it.
Visit the official website 99math.com from your laptop iPad, or whatever device you want.
After browsing this website, you will see the yellow tab with "enter code" at the top right corner of the homepage.
Click on the tab, enter the game code, and press the enter tab available just below the game code.
In this way, you can join the session provided by your teacher and compete with your classmates or people worldwide.
Use as Parent or Teacher:
If you are a teacher or parent, then you have to create an account or sign up first and provide your credentials:
Browse the official website page of the 99math and then choose the user option.
You can create an account in two ways: click on the sign-up tab available at the top corner of the page or the tab used as teacher or parent.
You will be landed on the sign-up page as you click the tab. You can join this platform with your Google account or create your one.
Choose your status: first name, last name, email address, and password.
After providing all the details, press the sign-up tab, and you are in.
You can join this platform and check your kids or students' performance.
FAQs
What is 99math?
99math is a leading website for learning mathematics different concepts with the help of games and interesting quizzes. Students participate in different exciting games and enjoy their learning.
Is 99math free to use?
This platform is freely accessible to students. However, subscription is available for parents and teachers to use their premium features. Parents can check their kid's performance, and teachers can examine how their students understand concepts.
Final Words
99math.com is an interactive learning website used by teachers, parents, and students to learn mathematics in a more interesting and joyful way. It can be used on a free trial basis for 7 days and can subscribe for $5 monthly. I hope this post will be helpful to you. Thanks for visiting.
Disclaimer: This content is purely for informational purposes. We don't promote any website or game in this content!